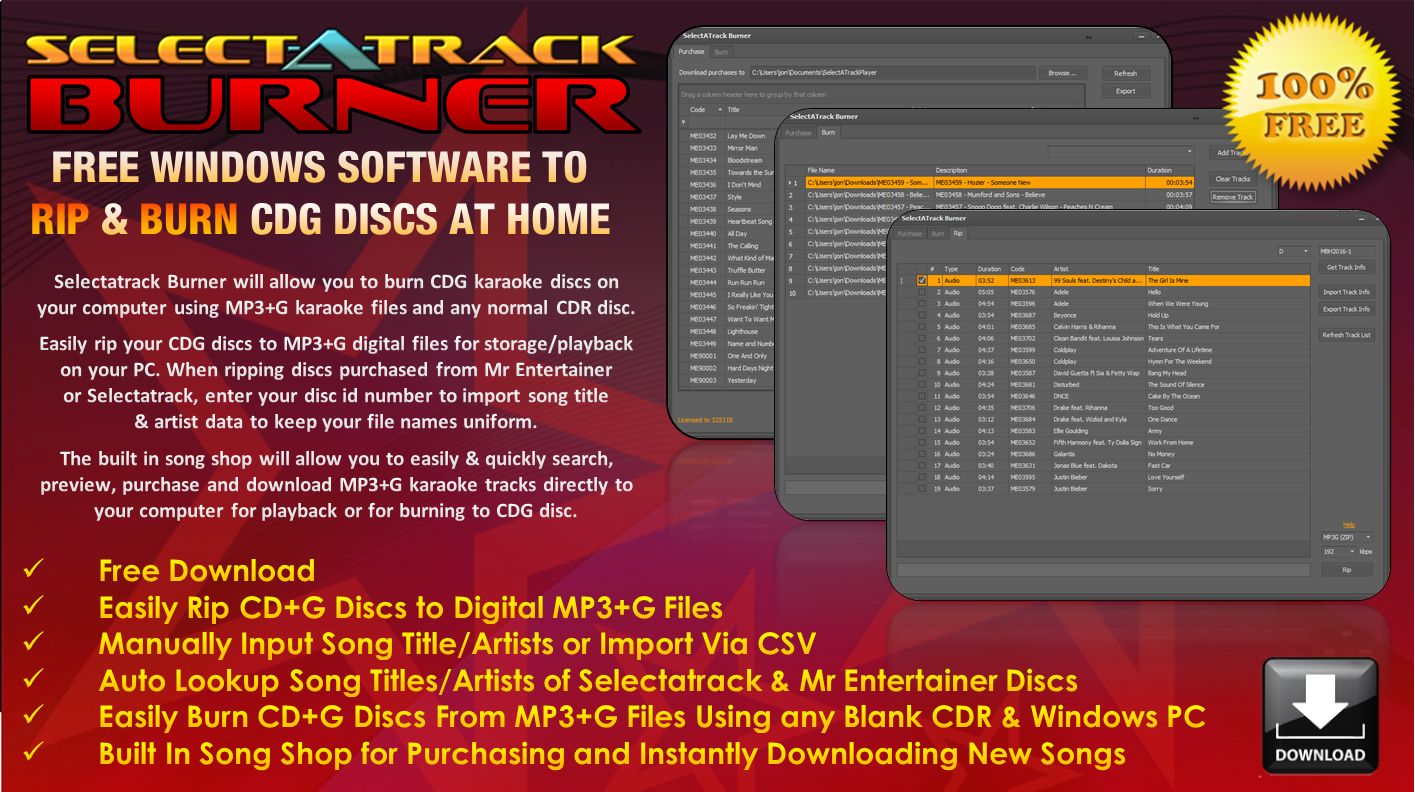 Selectatrack Burner
The free and easy way to Rip & Burn CDG Discs at home.

Selectatrack Burner will allow you to rip & burn CDG karaoke discs on your computer using MP3+G karaoke files and any normal CDR disc.
Easily rip your CDG discs to MP3+G digital files for storage/playback on your PC. When ripping discs purchased from Mr Entertainer or Selectatrack, enter your disc id number to import song title & artist data to keep your file names uniform.
Easily burn your MP3+G files to CDG disc using any PC and blank CDR disc disc.
The built in song shop will allow you to easily & quickly search, preview, purchase and download MP3+G karaoke tracks directly to your computer for playback or for burning to CDG disc.
Please note a small amount of drives are not capabale of burning CDG. This software is currently only compatible with Windows PC's and not MAC's and CDG discs made using the software should be for home (non commercial) use only.

Features
Free Download
Burn Karaoke CDG Discs Using any Blank CDR
Compatible with MP3+G files
Built in Song Shop & Download Manager